These are the pictures from my trip to WDW in May of 2000.
Grand Floridian pictures:
We stayed in a garden (standard) view room in Sago Cay building. Sago Cay has recently been renovated, and our room had the swan decorating theme. Our room number was 5424, and it was nice--the monorail went by right outside the window. Don't worry, you could never hear it. There were some concrete construction materials you could see from our window, but we didn't mind. Our room was nice, and I loved the GF!
For my pictures from the Board Walk Inn, click here!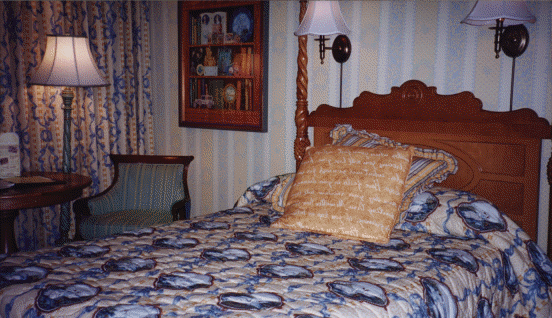 This is our bed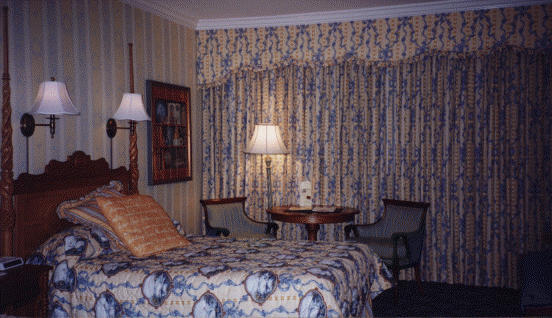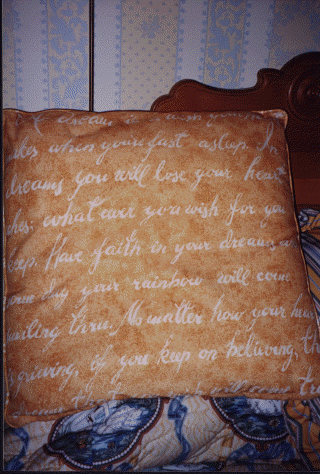 The pillows had the words to "A Dream is a Wish Your Heart Makes" on them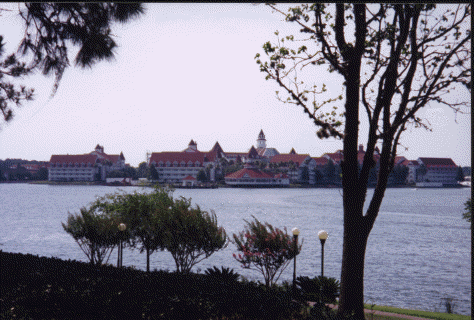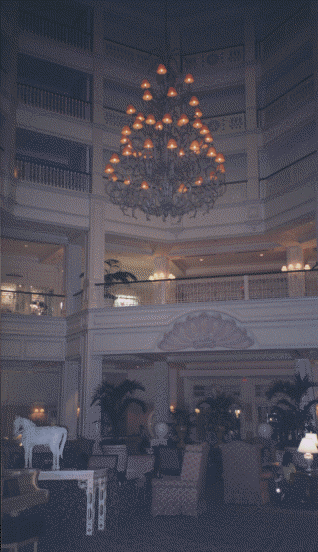 This is the lobby of the GF
This is the entertainment center and minibar.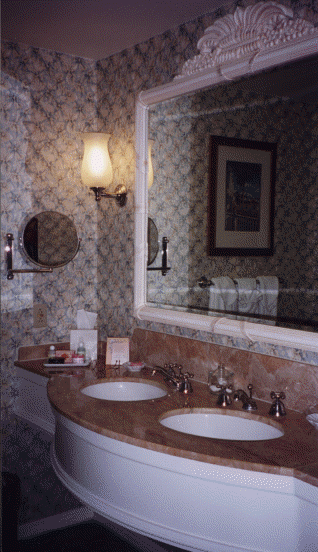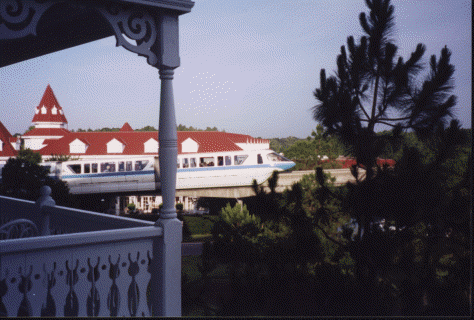 This is the view from our window.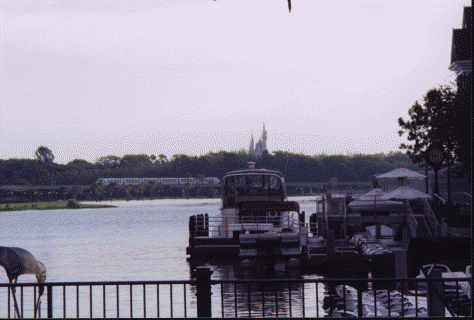 This is the view of the Magic Kingdom from the GF marina.