Here are my pictures from the Board Walk Inn. May 2000.
We had reservations for a standard view room, but I think we got a free upgrade to a garden view room. Our room number was 3206, and it had a bad odor, so I wouldn't recommend requesting it. A room nearby with the same view would be nice, though.
For my pictures from the Grand Floridian, click here!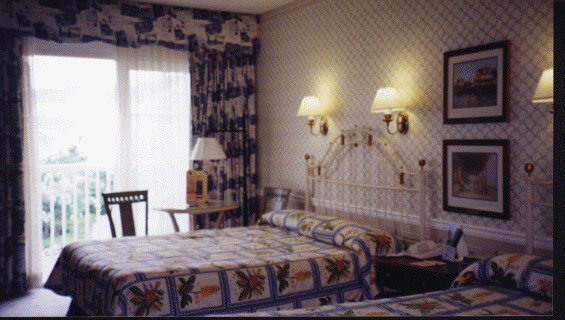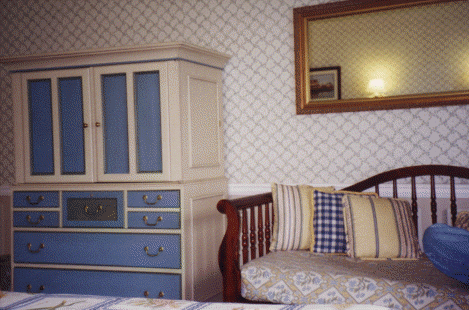 This is the entertainment center and daybed.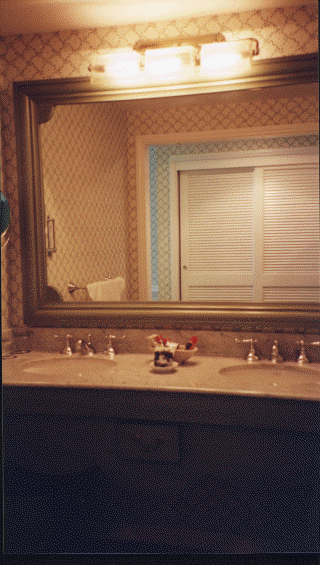 This is the vanity.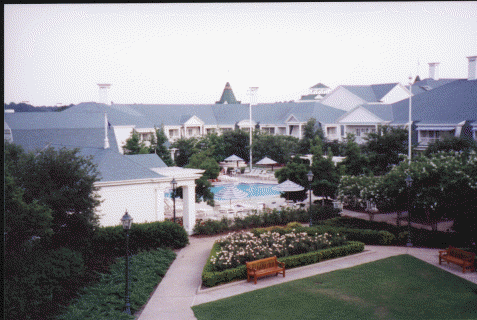 These are both views from our room.